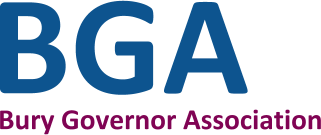 Bury College proved to be an excellent venue for the 26 Bury Governors/Trustees who attended the Spring Conference on Saturday 27th April.
BGA Chair Richard Ainsworth gave the welcome and outlined the struture for the conference.
Judith Hicks from the NGA gave a presentation on recruiting, appointing and retaining governors and gave an overview of the Inspiring Governance Governor Recruitment Service. This is free to schools and academies. The PowerPoint presentation that Judith used can be accessed on the link below:
Bury govenor association April 2019.pdf
The key note speaker was Dr Tony Breslin who the BGA welcomed back after his speech at the AGM. His presentation was entitled 'Developing the Bury Baccaluareate' and he proked thought amongst governors on their role in curriculum development. He outlined the proposed changes to the Education Inspection Framework and talked about four I's - Intent,Inclusion, Implementation and Impact. Tony's presentation can be accessed on the link below:
BGA Spring Conference Presentation - Tony Breslin.pdf
Delegates where placed into groups of primary and secondary school governors and asked to give thought to the stretegic direction of their schools and how their intent for the curriculum would feed into that. Delegates fed back at a plenary session at the conclusion of the conference and some of the suggestions for intent are captured below:
To develop a love of learning
To build resilience and confidence to achieve
To value and respect for self and others
To ensure all children make good progress
To provide memorable experiences
To develop social tolerance 
To be confident to caommunicate worldwide
To provide a wider and more inclusive school experience
To be able to reflect on learning
The evaluation forms indicated that delegates really liked the venue and took a lot away from the conference.
by Mark Granby
one year ago